Please Note We will be closed for a private event on Friday, January 19th from 5:30-7:30 pm and will reopen to the public from 7:30-10 pm.
Skateworld of Kettering's Business Office hours are 9

:30 am to 5:00 pm

Monday thru  

Friday

 for booking events, paying deposits & to purchase skates. Please see below for our current schedule: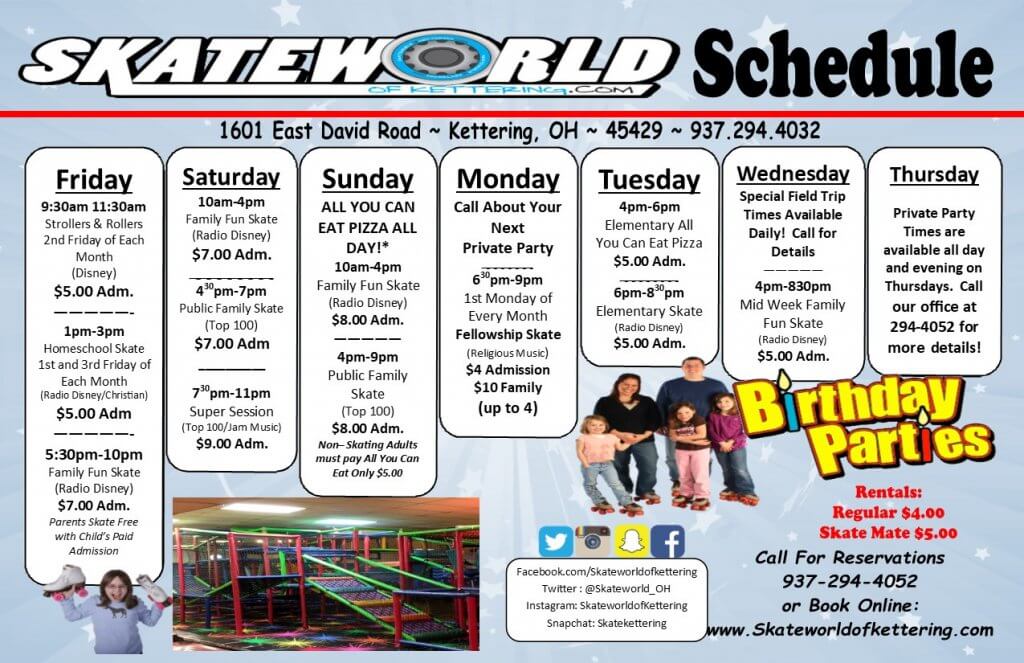 Skate Rental:
$4.00 Regular Skates
$5.00 Speed Skates
Skate Mate Trainer: $5.00 Per Session
No Passes or Coupons Valid on Saturday Night or Sunday unless stated on coupon/discount.
Groupon packs of 2 or 4 are not considered a Birthday Package.