PLEASE NOTE ON DECEMBER 12th 2021 WE WILL NOT OPEN TO THE PUBLIC UNTIL 12:30pm AS WE ARE CLOSED FOR A PRIVATE EVENT!
Skateworld of Kettering's Business Office hours are 9

:30 am to 5:00 pm

Monday thru  

Friday

 for booking events, paying deposits & to purchase skates. Please see below for our current schedule: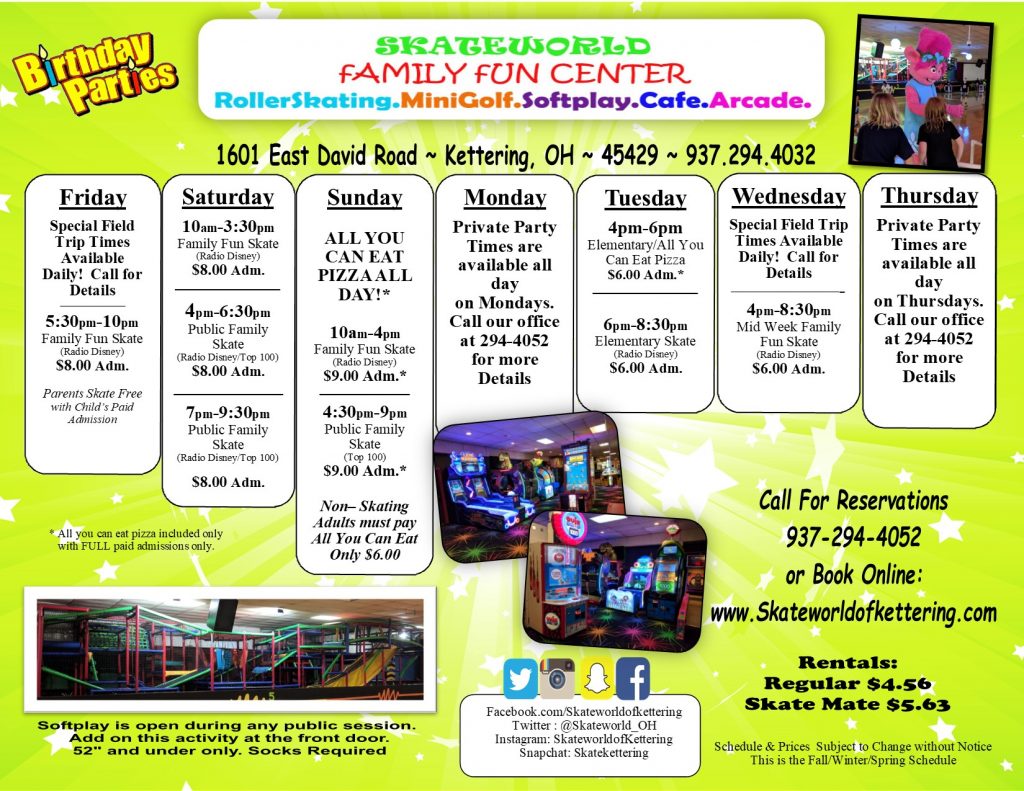 **Please Note that we require an adult to be with anyone under 18 year of age on Friday, Saturdays or Sundays**
All sessions include with a full paid admission 1 activity.
add on activity for just $4.95
(Softplay or Skating)
Skate Rentals are always extra if needed:
$4.56 Regular Skates
$5.63 Speed Skates
Skate Mate Trainer: $5.63 Per Session
No Passes or Coupons Valid on Home School or  Sunday unless stated on coupon/discount. Also No Passes, Groupons, or Coupons during Special Events (late nights or New Years Eve)
Groupon packs of 2 or 4 are not considered a Birthday Package.